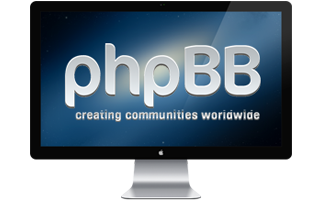 Forum Software Creating Communities Worldwide
PhpBB is one of the most popular online forum applications that makes it easy for website owners to create a thriving online community.

What Is phpBB?
PhpBB creates bulletin boards, more commonly known nowadays as forums. A forum is a public meeting place for discussion of numerous topics. For more than a decade now phpBB has become one of the most popular open source forums featuring a user friendly interface and admininstration control panel.